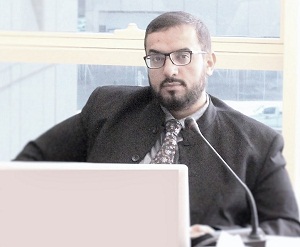 Thank you for your interest in the Department of Information Systems. It is our pleasure to see you visiting our website. As a coordinator of Information System Department, I welcome you on behalf of my colleagues.
The department of Information Systems was founded in the academic year 1427/1428 to contribute in the development of region with qualified students providing them theoretical knowledge of computing combined with practical skills.
One of the most distinctive features of the department is a qualified and diverse academic environment to provide l information and requisite skills by the most up-to-date methods.
Additionally, the department is seeking to obtain the accreditation of Education Evaluation Council (EEC), beside the Accreditation Board for Engineering and Technology (ABET).
Again thank you for your time, consideration, and your interest in the IS Department.
Sincerely,
Dr.Ghassan Ahmed Ali
Coordinator of Information Systems Department